Issuance of ISP Licence to Starlink Services Maldives
24 August 2023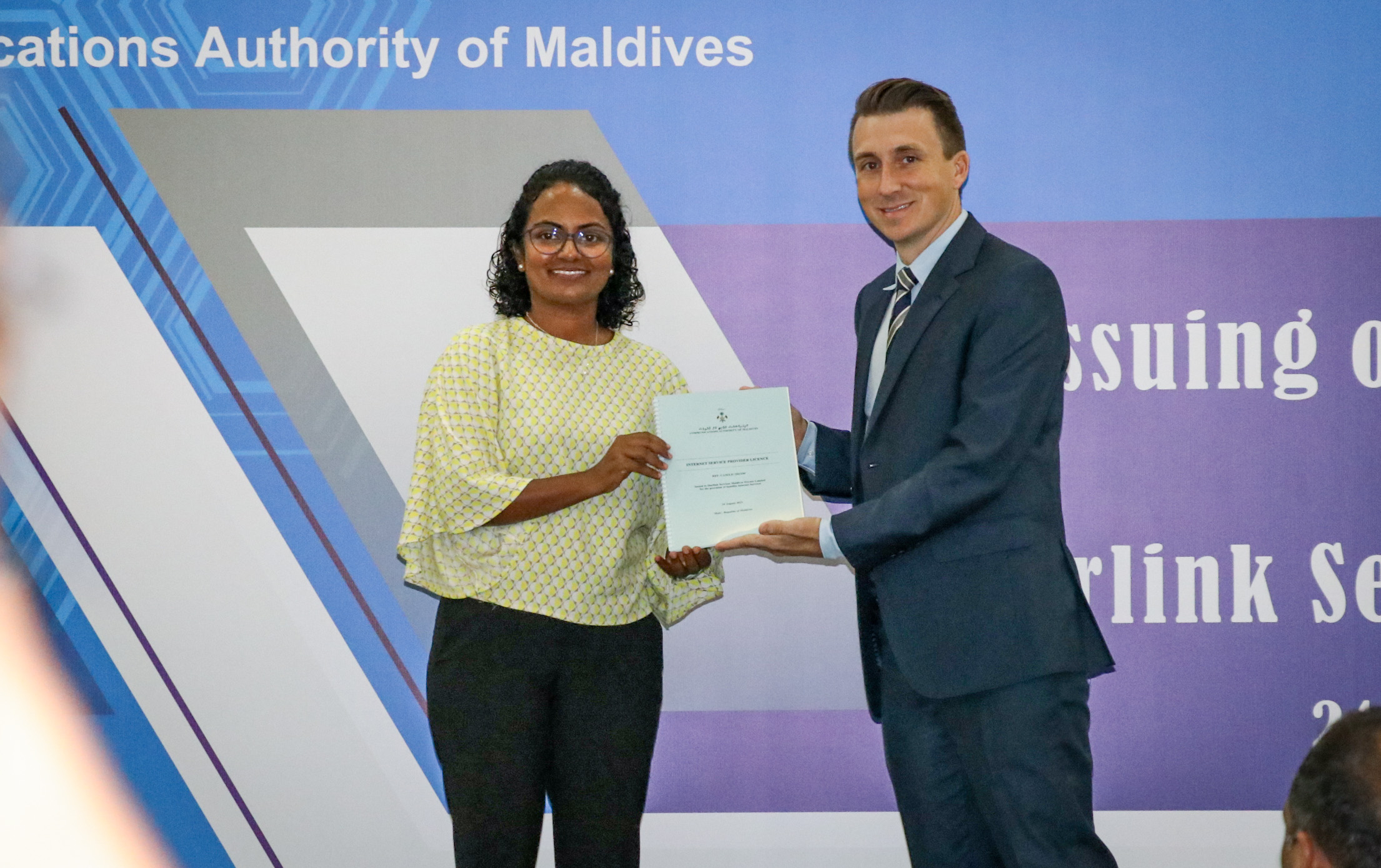 CAM has issued a new ISP Licence today, to provide satellite-based internet services in Maldives. In an effort to develop and enhance the communication services in Maldives, the Licence was awrded to Starlink Services Maldives, a company incorporated by the SpaceX Corp. to provide it's Starlink internet services in Maldvies.
.
In a special ceremony held today afternoon, the Licence was awarded by Minister of Environment, Climate Change & Technology, H.E Aminath Shauna. The Licence was received on behald of SpaceX corp. by Director, Global licencing and Activation, Mr. Ryan Goodnight. The ceremony was graced by ministers, senior officials from Telecom service providers in Maldives and members from the Tech-Community of Maldives.
The issuance of this license to Starlink Services Maldives makes them the 4th ISP to be Licenced in Maldives, along with the existing ISPs, Dhiraagu, Ooredoo and Focus Infocom.
With Starlink satellite-based internet service, it will enable high-speed internet to remote areas and even marine vessels.
It is our objective to continously develop and enhance the communication sector of Maldives with the introduction of new technologies and maintaining a conducive environment whilst ensuring quality and affordable services to all.